NEWS
Baytex Wins 2 Awards of Excellence at OFPANZ 2015
read more
Captial Market Food Court Canopy
Description (OFPANZ Awards for Excellence 2015 Entry)

What was the purpose of this job?

The purpose of this job was to design, engineer, manufacture and install a canopy structure to cover an empty lot that would become a 'semi-enclosed' food court, integrating into the Proprietor's existing indoor market area on Wellington's busy Willis Street, in the heart of the CBD.


What was unique or complex about the project?

As with any project, there were challenges that presented themselves along the way, with the first being our ability to meet the Client's brief within their allocated budget. Very careful consideration was given to how Baytex could cover the required area whilst sticking to the brief as well as satisfying our own internal policies. Through great co-operation from our suppliers and certainty in our pricing and procedures it gave both parties the confidence in forging forward with the project.

Careful consideration was given in the design process to the structural integrity of the canopy. In realizing our budget constraints, we had to hand designs over to our engineers that we were confident would satisfy engineering requirements, rather than having a 'to and fro' approach and potentially 'absorbing' the said budget, as can sometimes be the case when really trying to push-the-envelope with regards to design.

Delivery and Installation of the canopy most definitely posed a number of challenges. Strict project timelines were set on our selves and adhered to, as well as installation dates and timeframes as contractually set by the client. With the location being in the middle of the Wellington CBD, a Traffic Management Plan had to be established and kept to as well as our normal on-site Health & Safety Procedures. The site constraints, with the site being next to the busy roadside and being surrounded by the existing car park building and lift to which the canopy had to be integrated to, meant that the team was happy to be able to successfully complete the 5-day installation.


Is there any other relevant information that might help the judges' decision?

Baytex completed the design, engineering, manufacture and installation of an impressive 19m x 15.3m food court canopy on Wellington's busy Willis Street. The canopy is shaped by 3 ridges and 2 valleys, features Soltis Mesh front gable triangles and sidewalls and was integrated into the existing car park building and lift. The Food Court has seating for over 100 patrons and accommodates a number of vendors. It is New Zealand's first fully covered outdoor food court and market space and opened for business in mid July 2014 and has had a very positive reception from the Client, Vendors and Patrons alike.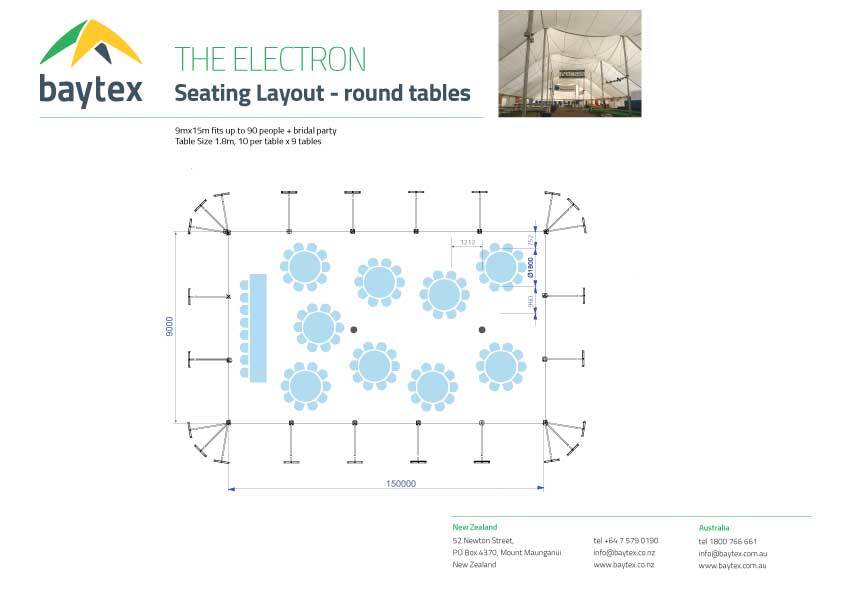 Winner of 2015 OFPANZ Awards for Excellence - Tension Structures & Canopies over 100m2